Increase Your Profit As The Speed Of Electricity By Using Aluminium For Your Industry
Posted by Admin on May, 06, 2020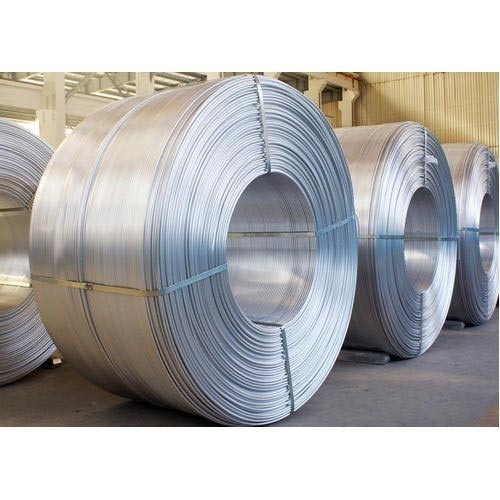 Aluminum is a good conductor of the electric insulator. Aluminium provides better conductivity than copper and therefore it is used for wire and also used for power transmission lines and also for power distribution lines and also for power wiring of airplanes.

Aluminium is easily available on earth. Aluminium is available in large quantities in the earth's crust. Aluminium is widely used with alloy to use for various metals and also for wider applications. Aluminium metal is used for automobiles, aircraft, railways, trucks, and much transportation.

Aluminium is lightweight and has a variety of usage of rods. Aluminium wire rod is better for power distribution for industries. The metal is white silvery in colour and it is oxide coating. There are various EC grade Aluminium wire rod exporter Sonipat who are providing quality products but before ordering such aluminium wire rod certain feature you have to keep in mind as:

Resistant to Corrosion
Aluminium is well resistant to corrosion as when it is kept in the air it acts as perfect resistant. Due to these characteristics aluminium is widely used for various applications. It is also considered to be one of the good conductors of acids. Thus aluminium can be used for various purposes.

Good conductor of Electricity
EC Grade Aluminium Wire Rod is a good conductor of electricity and thus it can be widely used for power distribution purposes. Aluminum wires are lightweight can reduce the load on the grid and can increase the distance of transferring electricity and reducing the cost.

Lower density
The unique feature of aluminium wire is its lower density as compared with other metals such as copper, steel, etc. This unique feature makes it useful for making cables, conductors, transformer wires, and various engineering components.

Good reflector
Aluminium wire rod is a good reflector of infrared and ultraviolet rays and it is widely used in solar cookers, solar plants, and various other light fittings. It is considered to be a good insulator.

Recyclable
Aluminium wire rods have longer durability and longer life. Thus aluminium rod wire can be easily melted and can be recyclable to various other forms. It is easy to clean and thus it is environmentally friendly.

Weather-resistant
EC Grade Aluminium Wire Rod are weather resistant and can work well in low temperatures and can also work well in high temperatures. Aluminium wire rods are also waterproof and corrosion-resistant. The manufactures take care while curving the aluminium rod. They are to prepared with due care and under great observation resulting in accurate rods.

Though Aluminium Wire Rods have a wider application they are supplied to water treatment plants, food processing units, and other similar units. Aluminium wire rods can be used in extreme hot and extreme cold applications. The most important feature of it is cheaper and not too expensive than other metals.

Due to its varied options usage in various industries has increased over the decades. There are numerous EC Grade Aluminium Wire Rod Exporter India is exporting superior quality of aluminium wire rods to outside the country and are earning a good amount. Thus before ordering aluminium wire rods make sure that you should check for the above tips to make your industry a profitable one.